Erwin Blumenfeld (1897-1969) a Berlin-born Jew immersed in the European avant-garde, immigrated to New York from occupied France in 1941 to become one of the world's most influential fashion photographers.
During this boom period for the American press, he worked for some of the most exciting and vibrant magazines: Harper's Bazaar, Vogue, Collier's, Kaleidoscope, Photography, Life, Look and Cosmopolitan. Although torn between the demands of his clients and his own artistic aspirations, Blumenfeld nonetheless succeeded in putting forward his own immediately recognisable style indebted to his European roots: a play of colours and light, manipulation of the photographic substrate, repeated motifs, truncated figures and audacious framing.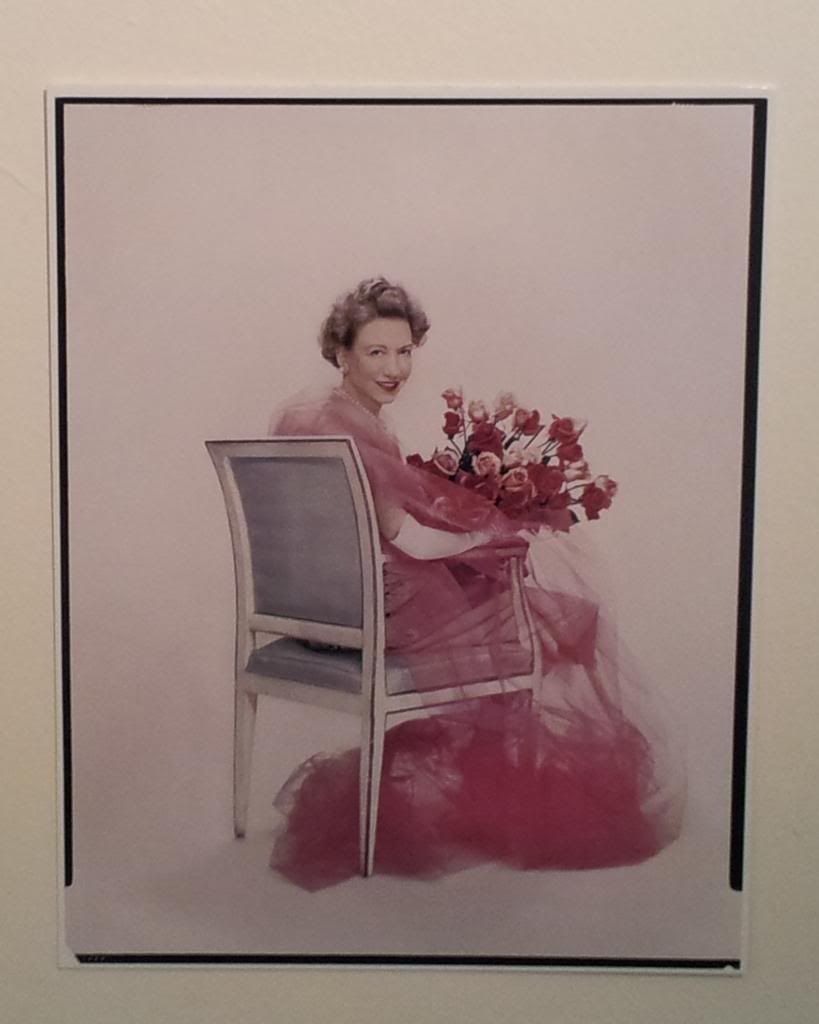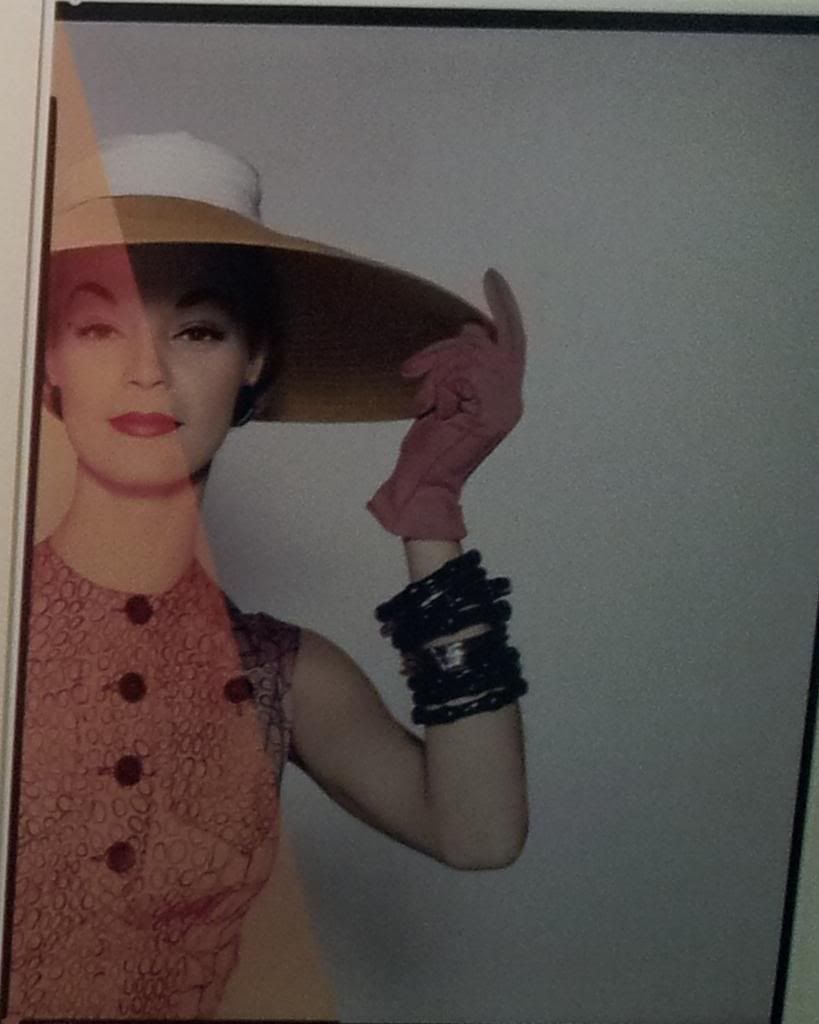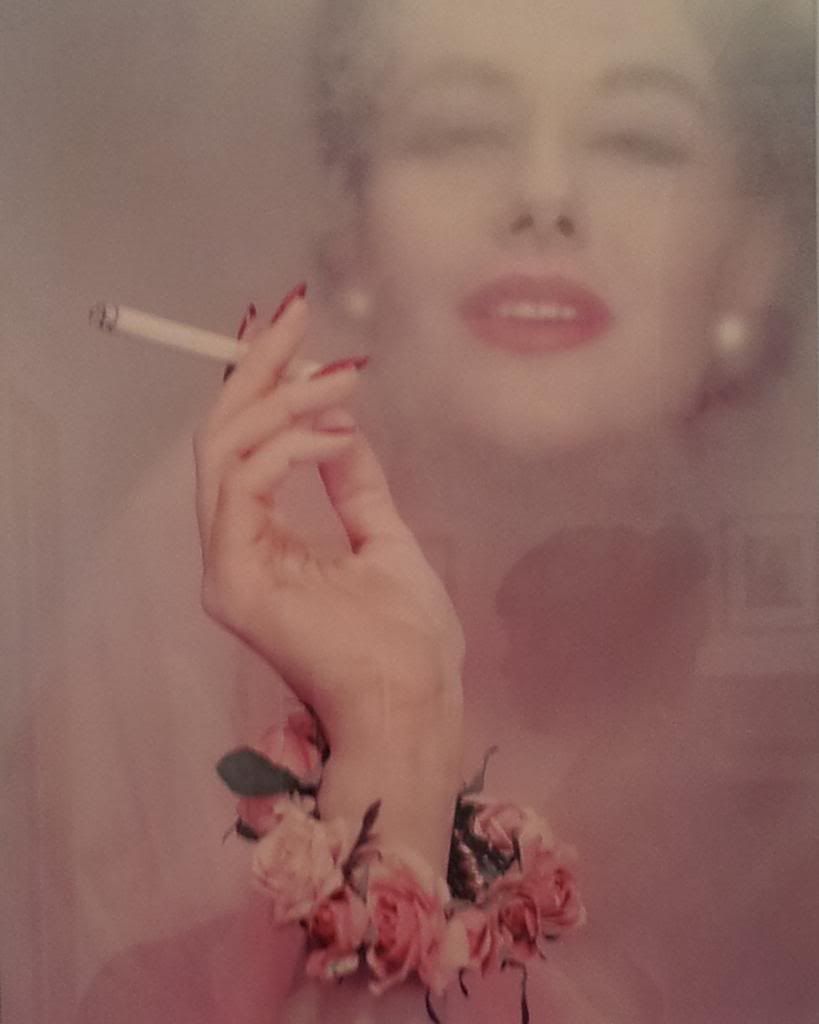 In the Blumenfeld archive there are two types of colour photographs; the original transparency film 'positives' and vintage published material such as magazine covers, features and adverts made from these. No colour photographic prints exist from the Blumenfeld Studio.
Handling time , heat and light, have all damaged Blumenfeld's Kodachrome and Ektachrome transparencies of the 1940's and 50's, and the prints displayed in this exhibition towards the original tonality of the transparencies. This process of colour reconstruction was undertaken through digital means with technical and subjective intervention by those responsible kept to a minimum in order to reveal Blumenfeld's original treatment of colour.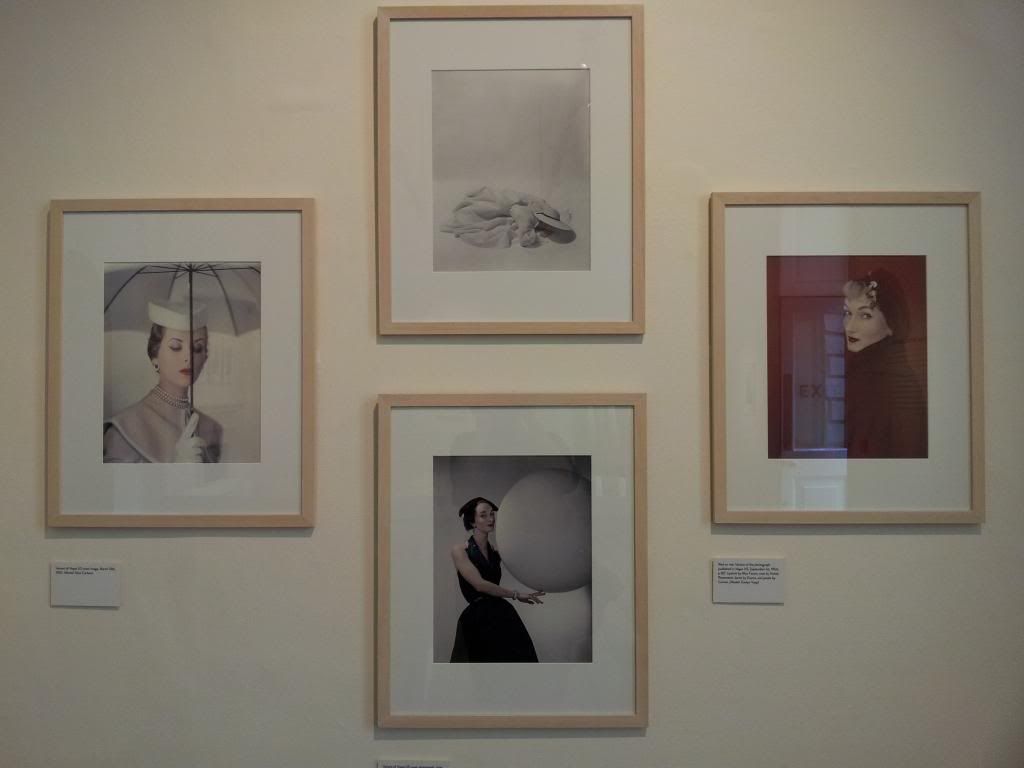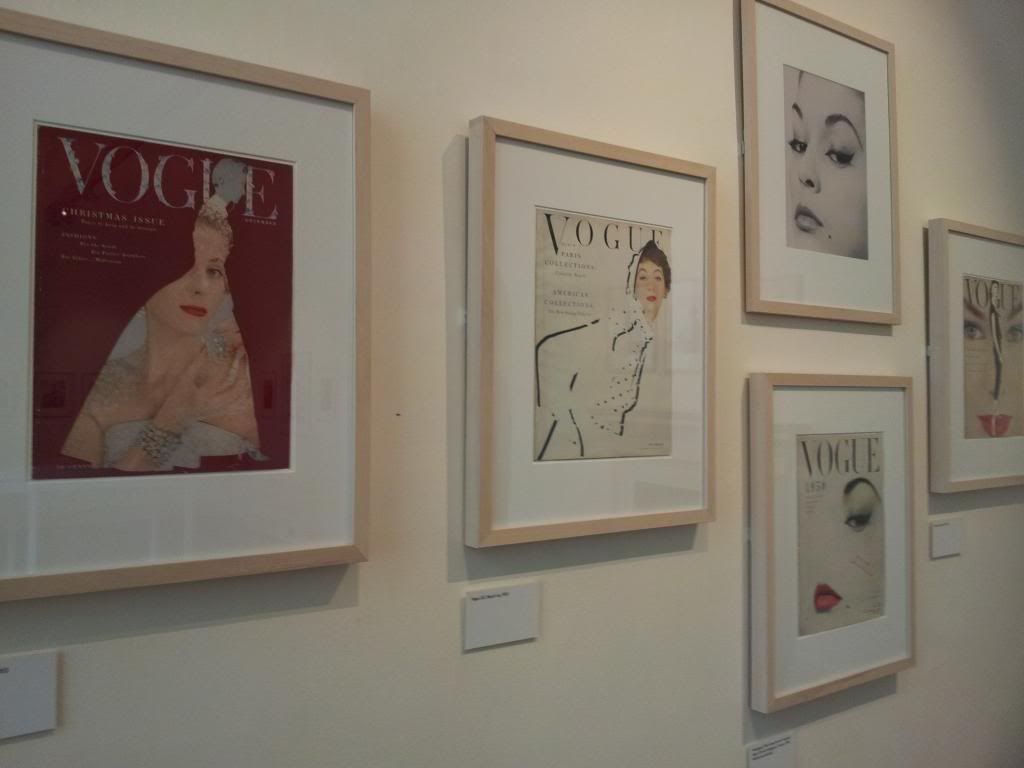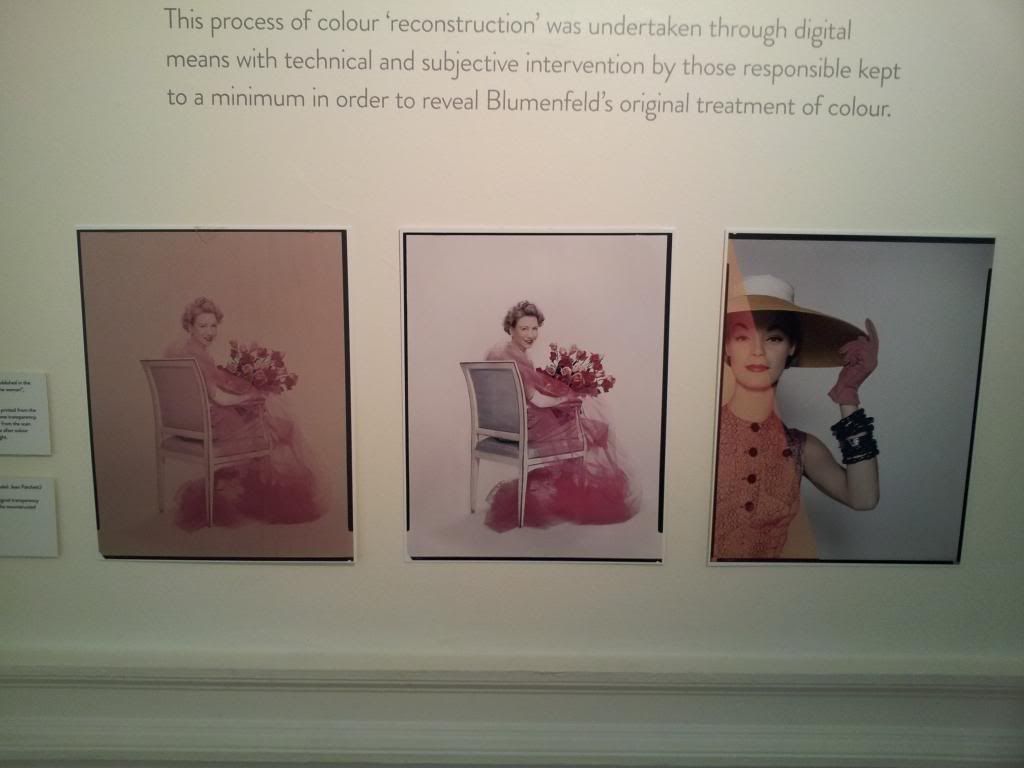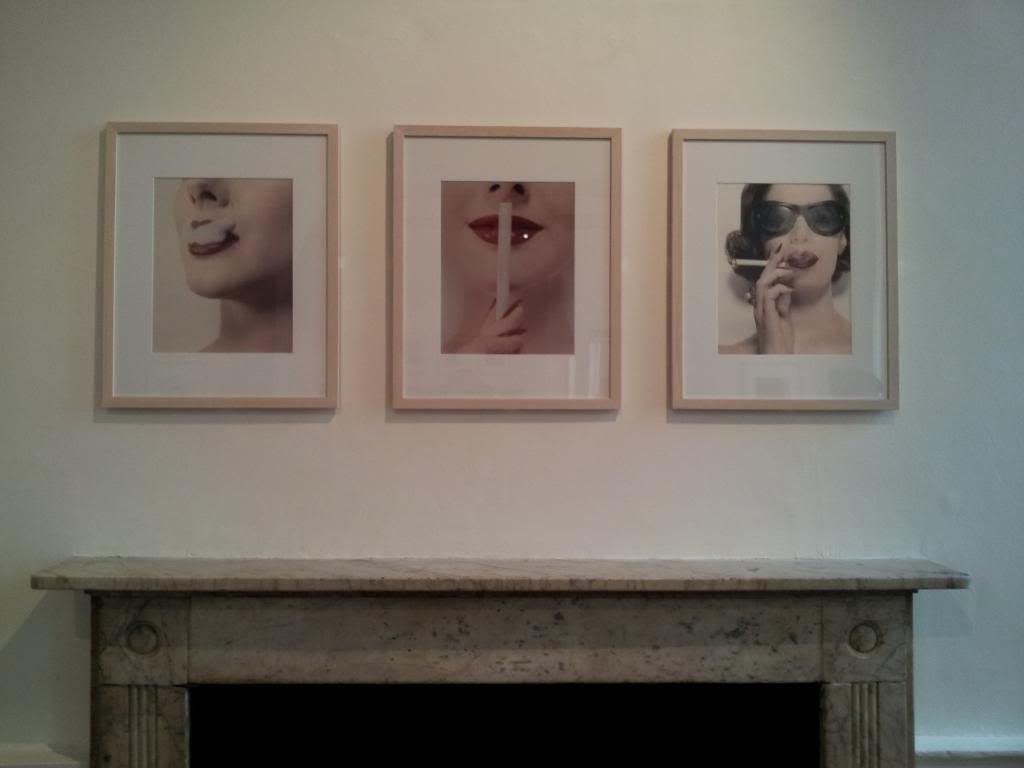 "I was an amateur - I am an amateur - and I intend to stay an amateur. To me an amateur photographer is one who is in love with taking pictures, a free soul who can photograph what he likes and who likes what he photographs. By that definition I am an amateur, so that is the definition that I accept.
Currently I am absorbed in magazine and advertising illustration, and I remain as true an amateur than I was at ten. The wonder that the camera can really reproduce anything shown to it, still astounds me; and I am strongly determined to show the lens a more exciting, dramatic and beautiful way of presenting life" Erwin Blumenfeld, Popular Photography 1948