20 years of incredibly exquisite french design signed by the one and only Christian Louboutin, the secret lover of all women on earth with an obsession for sexy, beautiful shoes. An extraordinary collection of pumps, boots, sandals and ballerina flats dating from the early 90's all the way to 2011, were exhibited on the 1st floor of the Design Museum in London. The world of Louboutin was uncovered in what I found was a very a engaging and interactive exhibition.
The Louboutin world was so inviting that it took me around 2 and a half hours to walk through the whole exhibition. The most surprising moment of all was Dita von Teese's 4D hologram, dancing for 3 minutes and turning into a big sparkly, red soled pump at the end. This appears every 15 minutes and simply makes time stand still for all the visitors, welcoming them into the wonderful, french, sexy, cabaret-inspired world of C.L.
The atmosphere of the main room is completed by this beautiful shoe carrousel and a topiary room, linking the designer's love for gardening and landscaping. Then visitors can move on to the 'movie room' or read about Louboutin's life as a teenager and how he worked his way onto becoming one of the most renowned french shoe designers alive.
The ultimate surprise came my way , when I discovered the FETISH ROOM, with exhibited shoe samples that are simply unwearable but define the unlimited imagination of the artist.
Photocredit : https://thekensingtondoll.files.wordpress.com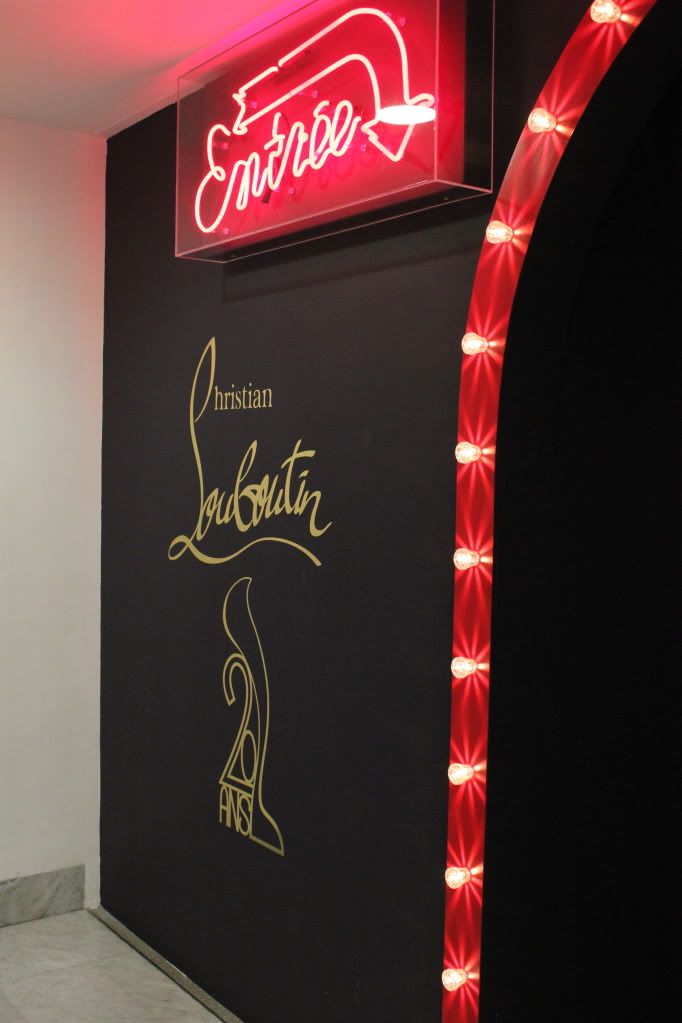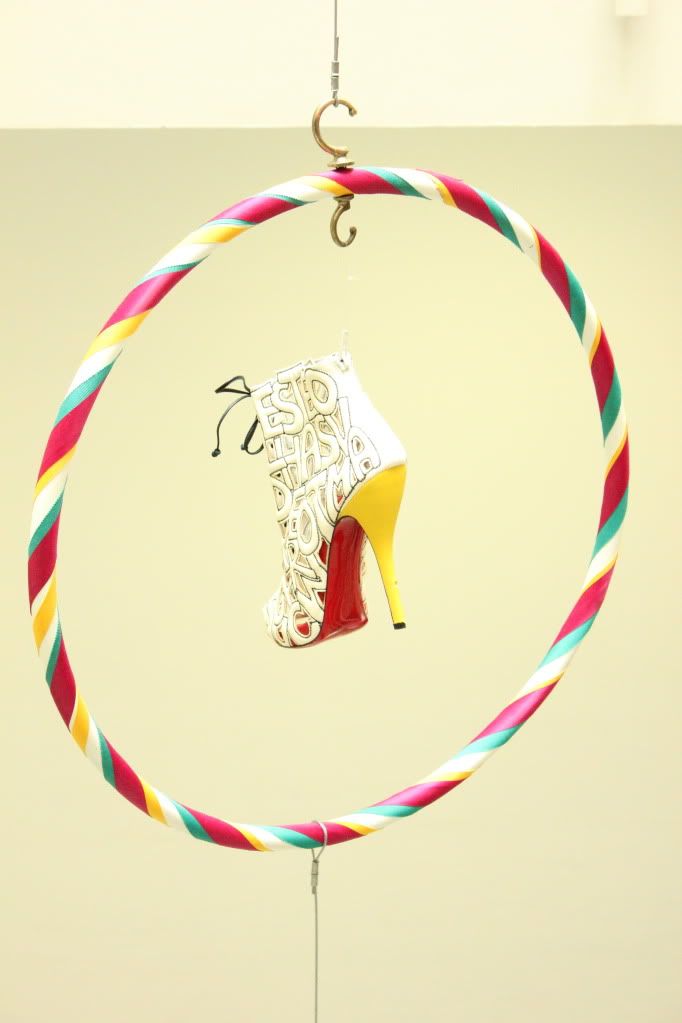 So shoe lovers and red soled obsessed felines go an gaze at the world's most provocative, elegant accessories there are, only at the Design Museum, London.